Taking Care of Yourself Isn't a Luxury.
It's a Necessity!

Face To Face Salon
8610 Brentwood Drive Suite #4
La Vista, NE 68128
402-884−6995
Stacy Sells
Stacy has over 25 years experience working behind the chair and 10 years of owning and managing Face to Face. Stacy strives to make your experience a wonderful one. The services Stacy provides are color, highlights, lowlights, updos, waxing and haircutting for the entire family. " I believe continuing education is the forefront of my chosen field. When I'm not working, I enjoy spending time with my husband and 3 children."
To book with Stacy text or call her directly at (402)320-7760 or book online at Stacyschair.com
Kelcie Dussetschleger
Kelcie has 5+ years experience. Face to Face was her first job out of Cosmetology school and quickly transitioned into an independent stylist. Kelcie was always very passionate about hair and beauty. She attended Capitol School of Hair and Graduated from there. Kelcie is a wife and mother of 2. In her free time she's spending it with family. Her services are color such as all over color, highlights, lowlights, balayage, ombre and melting. She cuts hair for men, women and children, waxing, updo's and shellac.
To book with Kelcie text or call her directly at (402)714-9908
Angela Eatherton
Angela has 15+ years of experience, Angie specializes in custom cutting and coloring including advanced techniques like balayage and ombre. In addition to her great hair services, she also offers special event styling/makeup, waxing and airbrush tanning.
To book with Angie text or call her directly at (402) 680-8063 or book online at StudioAE.net
Susan Hanzek
Susan has been a stylist for 24 years. Susan offers all hair services including men, women's and kids haircuts, color, highlights and perms. Susan also offers waxing services, specializing in Brazilian waxing.
To book with Susan text or call her directly at (402)619-6755
Cindy Gray
Cindy has 43 years of experience as a cosmetologist, cosmetology instructor, and an instructor for continuing education. Experience with trending hair techniques such as balayage, ombre and melting. Cindy offers services in color, highlights, haircutting, waxing, hair extensions, perms and other hair chemical treatments, for men, women and children. When I'm not pursing my passion of beauty at the salon you can find me traveling and spending time with my husband, children and grandchildren.
To book with Cindy text or call her directly at (402) 290-9192 or book online at hairbycindyomaha.com
Kristine Robinson
"Being in the beauty industry allows me the opportunity to help people in a relaxing environment and offer a variety of services. Each day is a new day to enrich someone's experience."
Kristine graduated from Cosmetology school in 2010 and went on to further her education as an Esthetican in 2012. She loves everything about hair, nails, makeup and specializes in Organic skin care! Kristines skill and attention to detail shine through every service she performs, establishing trust with personal attention to her clients needs and requests, helping them achieve their ultimate goals.
To book with Kristine text or call her direct;y at (402) 366-7109 or book online at you2bykristine.com
Emily Mikesell
Emily has 10+ years of experience in color, hairstyling, and body waxing. Call or text Emily for a free consultation in creating your own look and style. To book with Emily text or call her directly at (402) 708-6248

Nicole Shulte
Nicole has been working as a stylist since 2002, and independently at Face to Face since 2009. Her passion for the industry began with special occasion styling but has since turned to naturally enhanced coloring and transformation cutting. She is best known around the salon for classic stacked bobs and her unique avant-garde cutting techniques, as well as her love of discovering and testing new industry products.
To book with Nicole text or call her directly at (402) 515-5238
Featured Services

Available for our customers.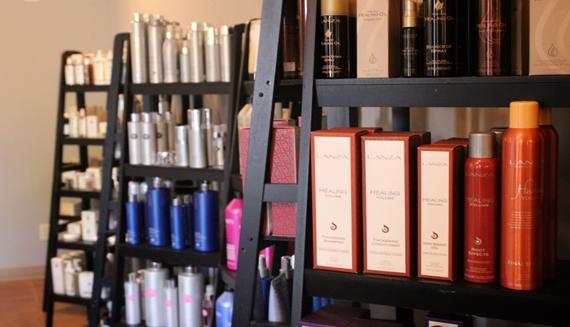 Featured Products

for your hair
Eminence Organic Skin Care
Lanza
Aquage
See what we will do for you